Julie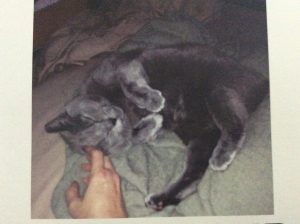 Please help us find our sweet kitty Graybelle! She escaped house in Whiteblossom subdivision, Springhurst, on September 20th.
She is ALL gray — (just a few strands of white fur on chest) — left ear clipped — rather petite — very shy. She likely will be too scared to come out if called by name, but she would still recognize her name and calling to her may encourage her to stay in area.
Please check all spots in and around home that would make for perfect hiding places, especially when seeking shelter during warm weather (under decks or shrubs, inside tool sheds or garages, in gazebos or tree-houses, etc.)
We have been searching night and day, but believe that our best and perhaps only chance for finding her will be from someone who sees her and calls us. Thank you!!
Please call or text anytime — 24/7 — as soon as you see her! 502-767-7762 Julie
Our dog Bear ran off this morning around 10:30 in the Houston Acres neighborhood. He is an all black pit/lab mix, with a few extra pounds to him. He was recently injured in a fight with his brother, and has stitches on the right side of his neck, just behind the ear. He has no collar on due to the placement of his injury. Please call with any information if you see him. He is a very sweet natured dog who loves to lick and sit on laps.
843-906-8661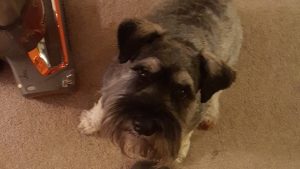 Please help us reunite with our dog. He's a salt and pepper schnauzer whose the friendliest animal you will ever see!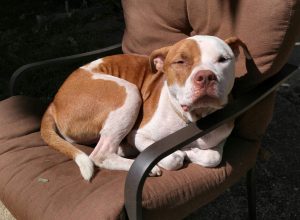 Missing – Diesel, 3 year old male pit/boxer mix, super friendly, big, has a patch on his hind end that looks like a puzzle piece, Fern Creek, KY, 40291, Cedar Springs neighborhood. Call 502-303-8227.
My husband and I found a small black chihuahua mix near Leisure Lane and Cooper Chapel Road. She almost got hit by several cars. Please respond describing the dog if you think it is yours with more details on what it looks like and if it was wearing anything.
My baby girl Piglet went missing from a friend's that she was staying at around mid-May…she has clipped ear, 4 paws declawed, and a bobtail. Pure black except for a few white hairs on chest. Last seen around the Taylor Blvd/Longfield intersection. please reunite us, she has been through a lot and needs to come home. Text/call me at 5027917954
She is black and white about 30 pounds and is named Ellie. She does not have on her collar cause she just had a bath.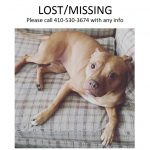 Last seen Aug 1st at St Catherine and Jackson Shelbyville area.
Bobby is female, and much much smaller than other pits mixes, could easily be mistaken for a puppy.
Please call 410-530-3674 with any info