admin
Found fluffy large grey cat in jtown. Has some white on its chest and paws. Very friendly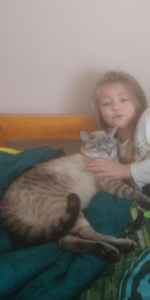 Simease Lynx , male. He has simease marking on face ears tails and feet with a cream coat but has pokey dots on his sides and back. His eyes are blue He went missing from our house in cobblers crossing in new Albany Indiana Please call or text 812-599-7577 and or email me at Brittaneyfrench837@gmail.com *reward if found & returned*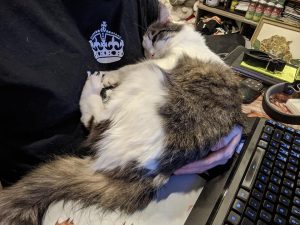 My cat Nibbler slipped out around 10pm to 2am on the night of Saturday, February 29th. He is a friendly, male, domestic long-haired cat. We live on Volney Court, not far from the intersection of Hurstbourne and Bardstown Road. He is a friendly cat who is generally okay with being picked up.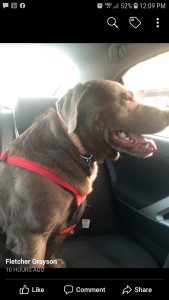 Fletcher has been missing since February 27, 2020 from his home at 11202 Taco Court, Louisville, KY 40229
UDATE; 'Miss Kitty' has been returned to her owner. 02/15/20

Small black spay female cat with cropped left ear. Tranquil Valley Drive. 2/14/20. Call 502-499-5383. Ask for Ken or Pat.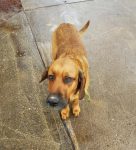 Friendly male dog about 2 years old found off thixton lane. Yellowish green collar no tags and not chipped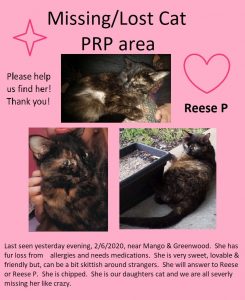 Our cat, Reese, went missing on Thursday, Feb. 6, 2020. She is a domestic short/medium hair and calico/torti in color. She is missing fur on her belly and back legs due to allergies and needs medications. She went missing in the PRP area near Greenwood Rd and Mango Dr. She has been spayed and chipped. Please contact us anytime @ 502-200-2609.
1 male 95%black with slight white blaze on head,also white on chest and back feet
1 male 95% white with red triangles around both eyes,red dots on ears and 2 red spots 1 on back and other on back/tail. BOTH HAVE A MEDICAL CONDITION THAT REQUIRES MEDS AND A SPECIAL DIET. REWARD FOR THEIR SAFE RETURN. Could have been re homes through one of the shelters the 2nd or 3rd wk of Jan 2020. ANY INFO CONTACT Rhonda 6068217171 please leave name and number.