Beautiful,very loving black lab ,call to identify collar eastern pky,preston area #502-416-7517
Beautiful,very loving black lab ,call to identify collar eastern pky,preston area #502-416-7517
Beautiful,very loving black lab ,call to identify collar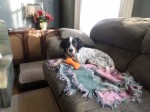 Sweet but scared. Found at 7:10 a.m. 12/17/14 by a construction worker at Barnes & Noble, 801 S. Hurstbourne Pkwy, Louisville KY. She slipped her collar when he tried to get her. He had collar which had ID tag on it. She is micro-chipped.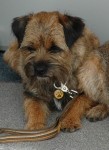 She was last seen Monday 08 December at approximately 4pm on Hobbs Lane, near Clark Station. She is a "BENJI" type small dog, with tags and is chipped. She answers to the name "Cricket".
She is the dog on the left in the second photo, with her owner.
It is believed she was taken by person or persons unknown.
Any information leading to her safe return will be treated as confidential and result in a reward.
Lost Platinum men's wedding ring in Germantown area near the Nachbar.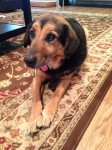 Found on Sat Dec 6, older male, possible border collie/ shepherd mix. Found in Hikes Point area, Louisville Ky. Currently wearing tags with my contact info, in case he gets lost again. Please call (805) 390-4137.
Found male beagle on LaGrange Road by McDonald's & Thortons, very sweet well taken care of please call (502) 384-4423
No tags blonde color. Found in hillview area off of cooper chapel rd
502-741-9796