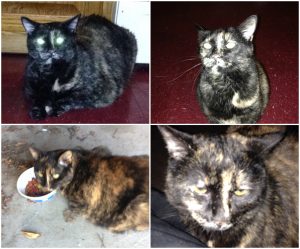 My grandfather's cat is missing. She was lost in near Glen Rose Rd and Preston Hwy in Louisville, KY. Her name is Patches but she will answer to Kitty. She is a very shy but friendly torti with a distinct orange stripe on her nose. She is also front paw declawed. (She was declawed before my grandfather got her).
Thank you very much for your donation. Willow thanks you too.
Thank You Msg Rebecca for donating on Willow behalf.I really appreciate your kindness
Where I took Willow first wants $2800.00- $3300.00 if anyone can help contact Karen @ 502 650-1786.please see first post
I need help,my 8mth old terrier broke her leg. I'm out of options.Im on a fixed income,it's going to cost 750.00 to have her surgery. I spent all the money I had. No Vet will she her without another fee. U have talked to Karen,with Dr.Allen .I don't want to have my puppies leg amputated. And still don't have the money for that. If anyone knows something.I would be thankful and so would Willow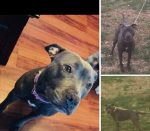 Our girl Dixie is still missing from Irvington Ky since 3-18-18….We are scared for her because of the breed she is (Blue Pit Bull) that some one has stolen her to fight or to breed…She is a family dog and don't have a mean bone in her body!!If you have seen her or know her whereabouts please contact Tiffany or Josh at 502-797-6582!!She is apart of our family and we will not give up on our girl Dixie's safe return!!!She is not chipped so this is our only hope of getting her back!!
I was around 11th and hill when I lost all signal and my drone went down. It should be within a one mile radius. Black carbon fiber racing drone, 210mm(5inch) body, green heat shrank antennas, black 3 blade propellers and a generic go pro like camera ziptied to the top. I have a reward broken or in one peice please email me.
Thanks
Tim
Do you know which shelter I can find these 2 dogs? It was posted by someone on Facebook that someone found them and took them to a Louisville shelter. One looks like my baby that was stolen over 5 years ago! Please help me find them so I can see if it is mine.