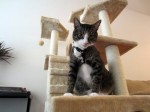 MISSING CAT
Male, Gray with black stripes, White on chest, belly, face, and paws
Answers by the name of Brody
He does not have a collar on
Went missing on Saturday morning, 8/30/2014
Flat Rock Ridge/Polo Fields area
VERY LOVED
He has been a part of our family since he was born.
We would love to have him back home.
If you have seen him at all, please call or text:
502-994-0635 or 502-994-0634
We would greatly appreciate it.
I have found my roommate's husky!

Found pet off Westport Rd across from Portland School. Please contact Banfield to describe pet.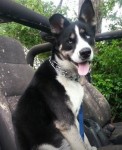 Hi! I am watching my roommate's dog but he has run away! He was last seen 8/27 at around 7/8pm. He is a husky that is primarily black with white and tan markings. He has pale blue eyes and is cross-eyed. His name is Monty. He is wearing a metal choke collar and a flea collar. He is a friendly dog but jumps on people and is a bad listener and stubborn dog. If you try to move him or direct him somewhere, he will lay on his back and refuse to move. Please text me if you have any info! My number is 502.435.1283. Thank you!
****LOST WEDDING BAND**** (Red Robin mall St Matthews or Garden Ridge bluegrass pkwy.)
****REWARD**** Please contact me if you found a man's wedding band at either the Red Robin restaraunt @ Mall St. Matthews or the old Garden Ridge store on bluegrass pkwy. The ring was dropped probably in the parking lot of either store on Friday 8/22/2014. Our 25 year anniversary this year and I am sick over losing this ring! Please, description is yellow gold with 5 small diamonds . I may be reached at 502/558/3170
Thanks!!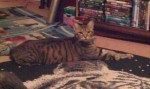 I've lost my fixed male tiger stripped cat, has small patch of white under his chin and neck. Answer's to Tigger. Lost Monday on Lamborne Blvd in Valley Ststion. had no collar, found it outside. plz help. Thanks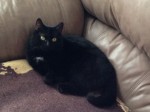 Female black cat w/ white patch on chest and tummy. Her name is Excape Kitty. She makes a distinctive purr/ chirping sound. She was lost on the night of 22 Aug in Forest Ridge subdivision, Mt Washington. Please call 502-314-8701.
Lost domestic medium hair male cat with crossed eyes. Answers to Luigi. Meadowgate area off Old Lagrange. Please contact ckf1958@aol.com
Abel is home. Thanks for all the help!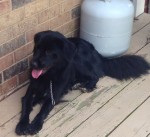 found black female off St. Andrews church rd. in Forest Hills neighborhood. young, looks to be lab mix. very friendly.