Help me! I have lost my chocolate lab. He got out yesterday after the storms. Was last seen around the hurstbourne, bardstown road area in fern creek. Hes a big boy, not fixed, and answers to the name of Pup. Very loving and will walk right up to you. Please call me at 502/718/8698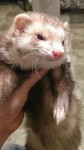 My house was broken into a few weeks ago. When i came home my ferret was missing. She could have been stolen or even possibly escaped. She is prodomintly tan with some brown around her legs. She has the standard Marshalls tattoes on her right ear and on her paw (beneath the fur). Goes by the name of Lilly or Lillian. If you see her or think maybe someone sold her to you please contact me at 270-300-4797 I am willing to reinburse you if you bought her and think she maybe mine.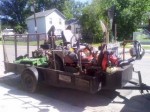 1997 dodge ram . 6×12 trailer with drop gate. roy (heart) jammie welded on gate. 2011 ferris is3100 zero turn mower,john deere gs45 walkbehind mower.honda hrr216 push mower,2 tanaka weed eaters. 1 shindawa weedeater. 1 redmax eb7000 backpack blower.1 shindawa hand held blower,
please help if you have any info. im injuired and wife is in hospital. this is my living, thanks
We found a male pit bull early Monday morning (7/21/20014) in the Fairdale area. He is approximately 60 pounds with dark brown fur, and is very sweet. Please contact us ASAP at (502)645-6723.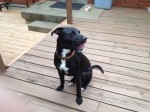 Black Male Dog with White Chest markings. Appears to be young. Collar but no tag. Not neutered. Bon Air Subdivision Goldsmith Lane and Bon Air Cross Streets
Mypasofino@twc.com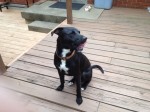 Black Male Dog with White Chest markings. Appears to be young. Collar but no tag. Not neutered. Bon Air Subdivision Goldsmith Lane and Bon Air Cross Streets
Mypasofino@twc.com
Black Male Dog with White Chest markings. Appears to be young. Collar but no tag. Not neutered. Bon Air Subdivision Goldsmith Lane and Bon Air Cross Steets
Mypasofino@twc.com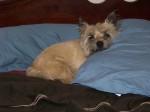 Maxwell wandered off or was picked up while I was working at Bardstown Rd and Grinstead Dr. He comes up there with me every night. I need him back in my life. I'm hurting bad. If you have "any" information, please call or text 502-494-5347. There is a reward of $200.00 or more. Maxwell is a blond colored "Toto" dog Call or text….4945347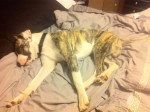 Lost 6 month old puppy, he got out of fenced in backyard somehow and has been missing since Wednesday July 16 in Capitol Hills subdivision in Jeffersonville, IN. His name is Kota… he has tiger stripe brindle and some white… PLEASE!!! any information for his return home to his family is greatly appreciated… Thk u!!
Contact info 5022354889