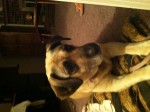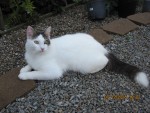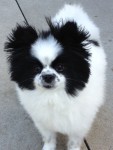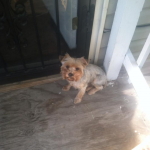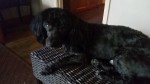 please help someone complained about my poodle which going to dairy kastle a couple houses down is not right they have dogs there every day he dug small hole which he left 1 am from yard leFt out 115 am no pepper? I bought to get him out of the hands of people that hit him for squirting on there door has new hair cut short bushy tail little white on chest floppy ears curly pepper also was granddog for twins 8 month old they loved him he loved them they know he not here they look around for him they have their toys to give him they lay there head on his bed get his green toy out I NEED HIM BACK HE IS PART OF OUR FAMILY had appointment for him to be fixed also he didn't have his collar on gave a bath washed his collar off to dry he disappeared on July 2nd PLEASE HELP IF YOU SEEN HIM ANY LEADS WILL HELP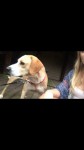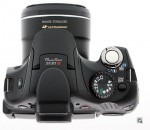 LOST: Canon (SLR) PowerShot Camera "SX30 IS," strap, lens cap, and five (5) memory cards. (Color: Black camera with black strap that says Canon and it has a small pouch of memory disks on the left side. This camera is from 6 September 2011, so it is a few years old.
DATE: 21 December 2014, after 12:35 p.m.
LOCATION: Camera had been on top of the SUV and the driver unknowingly drove west onto New LaGrange Road and then onto the Watterson Expressway (heading east). then out to I-71 North, then onto Gene Snyder Freeway, turned left onto KY Highway 22-(left) to the Olive Garden. Somewhere on those roads is where the camera must have fallen off of the SUV.
CONTACT INFORMATION: 502-762-2093, menogo04@yahoo.com