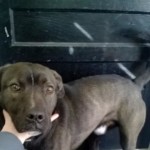 Found at corner 3rd ave and central on Thursday March 7. Only wearing flea collar. Please call 334-559-4813.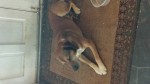 Male hound found March 5th around 10pm. Barbourmeade Subdv. Orange collar, no tags, not chipped or fixed. Please call Susan at 802-5814
Found Male hound around 10pm March 5th in Barbourmeade Subdv. He has orange collar, no tags, not chipped or fixed.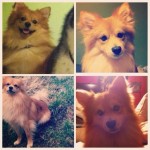 JEFFERSON MALL AREA my boyfriends dog got out sometime today while he was at work and is now missing. He is very friendly and dose not have a collar nor tags on. His name is Chumlee. If you see him please don't hesitate to contact me. 502-415-5408 he is very missed! Thank you.
Husky possibly a mix. friendly dog came up to me in my drive way, has collar no tags. Location near Old Mount Washington Road. Please help me, figure out where this poor fella lives.
Lost white west highland terrier Taylorsville like rd and route rd march 2 call 8179133107
Lost white website 14months old Taylorsville lake road and route rd march 2 about 4 pm. Please call 817 913 3107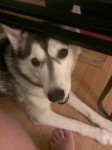 I lost my husky around Tyler Lane and Bardstown Road. Her name is Sapphire. She is black, white and gray. She has brown eyes, a Harley Davidson collar. She is shedding. Very friendly. Not spayed, not declawed. She wants to always play.