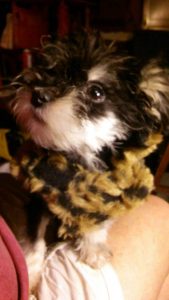 Small havanese female black with white on her chest, face, and inner legs weighs about 3 pounds. Reward! !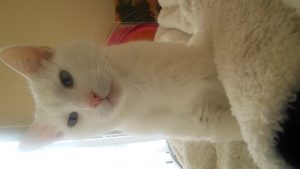 Blue went missing 05/18/2016. He jumped from my second floor porch so he may be injured. He's a white neutered male with blue eyes and pretty large teeth. He's friendly and easily distracted by wet cat food or chicken. He's not familiar with the area as he's been in indoor cat since I moved here. He's got some Siamese in him so his meowing can be pretty distinctive, especially when he's distressed.
Very sweet, obeys commands, gentle male dog found on Old Henry Rd at Factory Ln
Her name is Chloe.
She is a big cat
We're offering a reward if returned
Found small tan older chihuahua off of Durrett Lane by the horse training track on 5-10/16
Please email me at ericaossi@yahoo.com and put lost chihuahua in subject
Keys, Harley Davidson, Shed Key and a Handcuff key
I just got back from the Bernie event near Big Four Bridge & realized that I lost my keys. I was near front w/n 30 feet of stage. Black clip with 2 house keys, one GMC truck key & a Planet Fitness Clarskville, IN card attached. Please message me ASAP if you have found them or if you know of a lost & found for the event or park. I already Emailed info at Louisville waterfront. THANK YOU!
Found a set of keys on Preston hwy in Okolona by the new car wash that replaced J-boys. They were in the road at that side street
I had lost my glasses at PBR Louisville on Friday April 15. I handed them to someone then was going to return but wasn't able to. They are black framed and boss brand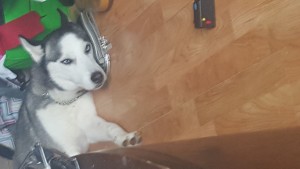 My siberian husky has gone missing in highview area. She is super friendly, she is black and white, has a silver collar on, two blue eyes. She has been with ua since she was a puppy and our hearts are broke. Please if you have any information call us at 502-649-4318 or email me at megfornelli@gmail.com thank u so much….