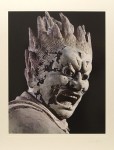 Lost Saturday night (09/20) in downtown Louisville at The Alley Theater, Resurfaced, Tarc Bus #4 or Mag Bar. Has two keys. Metal with imprint of Japanese god on front and Japanese characters on the back. Sentimental value. Thank you! Louisville phone number: *02-*44-1323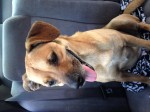 Two dogs found at the fork turn around at the top of Mitchell and Top Hill Roads. One dog has a chip, but it is not registered. No collars. Please call 502-599-3170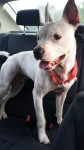 Found, white, male, neutered Pit Bull Mix. No tags, No microchip. Found 9/10/2014 on Shelbyville Rd in Middletown.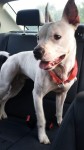 Found white, male, neutered Pit Mix on Shelbyville Road in Middletown this morning (9/10/2014). No tags, no microchip.
Call 502-550-6647
Elderly female Yorkshire Terrier with short hair-cut lost in Indian Hills area since 9/7. Please call 502-682-4396 if you find her!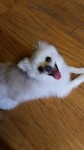 My mothers Pomeranian went missing while we were on vacation. The dog-sitter has no idea what happened to her so we don't know if she was stolen, sold, or what. She means the world to my mom and she's a rescue, so wherever she is I know she's scared. She's around eight years old, eight pounds, and goes by the name of Sugar. She's white with some yellow on her with a scratch in one eye. She loves to run around and is scared of most people.
If you find her PLEASE contact me at 502-548-2325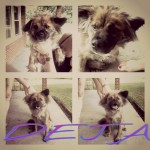 My 3 yr old german Shepard mix is lost please help me find her.she was wearing a lime green collar and her name is deja..please call or text at 502-408-3540 or email me bbf242624@yahoo.com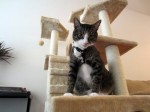 MISSING CAT
Male, Gray with black stripes, White on chest, belly, face, and paws
Answers by the name of Brody
He does not have a collar on
Went missing on Saturday morning, 8/30/2014
Flat Rock Ridge/Polo Fields area
VERY LOVED
He has been a part of our family since he was born.
We would love to have him back home.
If you have seen him at all, please call or text:
502-994-0635 or 502-994-0634
We would greatly appreciate it.
I have found my roommate's husky!