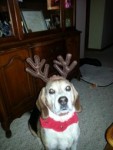 lost beagle near 6120 glorla lane Louisville ky near preston hy has a chip in his back goes by the name of jake black brown and white has a black tail with white tip brown specks on front legs phone no 502 523 3860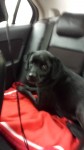 PLEASE HELP! ALLIE WENT MISSING 1-25-14 IN THE FERN CREEK AREA. SHE IS A BLACK LAB MIX AROUND 5 YEARS OLD WITH A WHITE PATCH ON HER CHEST. SHE WAS LAST SEEN ON BEULAH CHURCH ROAD.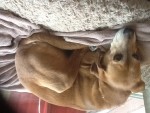 Dog found in Windsor forest area (40272) on night of Jan 22,2015. She is microchipped but the information is outdated or the owners have since moved and the phone is disconnected. The chip has her listed as nine years old with her name being Amy. She was originally adopted from the humane society and was registered in the Preston highway area bear bullitt county I may be reached at 502 551 5696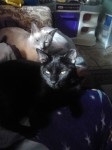 Please help us our 2 year old cat Whiskers got out of the house on January 19. He is solid black with yellow eyes, the top of his left ear is missing , he is wearing a collar it is black with white skulls on it. His name is Whiskers he is fixed and a very loving guy. He belongs to my 5 year old daughter he is a big part of our family and is dearly missed. He lives on Burkland Blvd in Hebron Estates please if you find him call one of these 3 numbers. (502)492-3407 , (502)408-4321 , or (957-3486.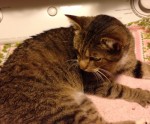 FOUND CAT
We found this cat on January 8. She is not micro-chipped and is estimated between 1-3 years old. We live near Irquois Park. We are trying to find owner. She is very friendly. Email me: Emma.blauser@gmail.com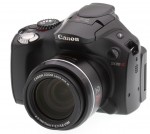 LOST: Canon (SLR) PowerShot Camera "SX30 IS," strap, battery, lens cap, and six (6) memory cards. (Color: Black camera with black strap that says Canon and it has a small pouch of memory disks on the left side. This camera is from 6 September 2011, so it is a few years old. BODY NUMBER: 272034011618.
DATE: 21 December 2014, after 12:35 p.m.
LOCATION: (approximate) Camera had been on top of the SUV and the driver unknowingly drove west onto New LaGrange Road and then onto the Watterson Expressway (heading east). then out to I-71 North, then onto Gene Snyder Freeway, turned left onto KY Highway 22-(left) to the Olive Garden. Somewhere on those roads is where the camera must have fallen off of the SUV. Heard sounds of camera tumbling off near ramp getting onto the Watterson Expressway.
CONTACT INFORMATION: 502-762-2093, menogo04@yahoo.com
http://www.imaging-resource.com/PRODS/SX30IS/SX30ISA.HTM
St. Matthew's Police Report # 0314003086
Lost Immigration ID. It is a work authorization ID and is costly to replace. Lost Saturday morning, January 10, 2015, around 3-6 am. Lost either in a cab car or around 5th/ Muhammad Ali Blvd or Fourth Street Live.
Reward for its safe return or information leading to its whereabouts.
You can reach me at (270) 319-2555.
Thanks,
Maria
Blonde male long hair Chihuahua missing from Churchill Downs area since 12/23/14. Not sure if he got out the front gate or if he was stolen. He was not wearing a collar but is microchipped. He is overdue for his medicine and will be very shy and scared. Offering a $500 reward for his safe return. Will consider reward for valid information as well. Call or text (502) 727-2887.
on Flat Rock Road; no collars; 502-216-2530
My son lost his black Pokemon binder on 12/31/14 in the Westport Road St. Matthews area (area code 40207). He had left it on the back of his dad's car and could be anywhere in this area. The binder contained all of his favorite cards, many he had just received for Christmas. Please call or email with any information. jgrice0217@yahoo.com or 859-473-1612. Thank you.