****LOST WEDDING BAND**** (Red Robin mall St Matthews or Garden Ridge bluegrass pkwy.)
****REWARD**** Please contact me if you found a man's wedding band at either the Red Robin restaraunt @ Mall St. Matthews or the old Garden Ridge store on bluegrass pkwy. The ring was dropped probably in the parking lot of either store on Friday 8/22/2014. Our 25 year anniversary this year and I am sick over losing this ring! Please, description is yellow gold with 5 small diamonds . I may be reached at 502/558/3170
Thanks!!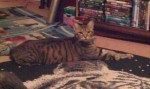 I've lost my fixed male tiger stripped cat, has small patch of white under his chin and neck. Answer's to Tigger. Lost Monday on Lamborne Blvd in Valley Ststion. had no collar, found it outside. plz help. Thanks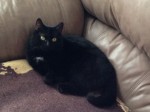 Female black cat w/ white patch on chest and tummy. Her name is Excape Kitty. She makes a distinctive purr/ chirping sound. She was lost on the night of 22 Aug in Forest Ridge subdivision, Mt Washington. Please call 502-314-8701.
Lost domestic medium hair male cat with crossed eyes. Answers to Luigi. Meadowgate area off Old Lagrange. Please contact ckf1958@aol.com
Abel is home. Thanks for all the help!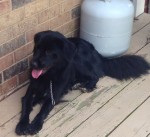 found black female off St. Andrews church rd. in Forest Hills neighborhood. young, looks to be lab mix. very friendly.
Found female siberian husky, please contact Theresa at 502-294-8798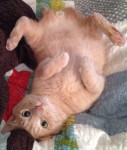 Abel ran away from home today. Please contact Kate at 513-317-9825 if you see him. He is beige/ light orange with green eyes. He has a bobtail. Last seen at Renwood Blvd and St. Andrews Church Road Area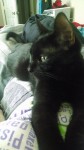 Lost my baby Marley. She is small black cat with a hot pink collar on. She was last seen in the University Apartment Park area (near Preston Hwy and Eastern Parkway). She has green yellow eyes.
If found, please contact me at 502-415-5930 or at scsehl01@gmail.com
lost white beagle/lab mix on 8/22/14 in the Wilder Park neighborhood in Louisville. She has yellow/tan spots and amber colored eye lashes. Her name is Ruth. She has a black collar with tags to the Iroquois Animal Clinic.