Erica McCracken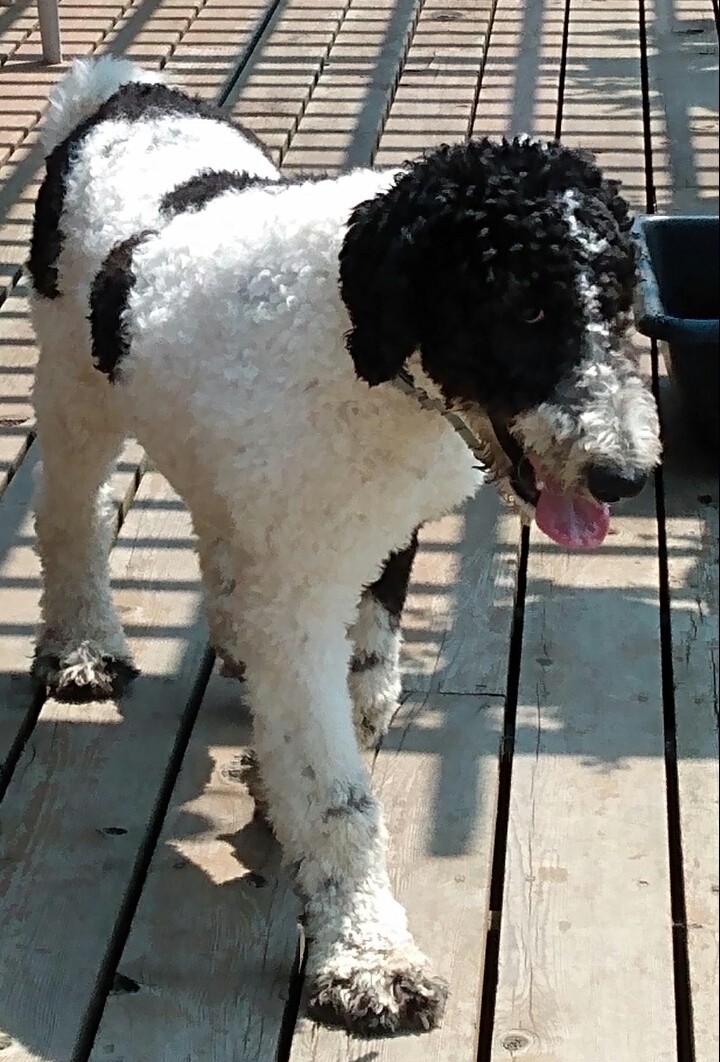 Found on Woodfern Way, we're keeping him in our fenced in yard. he has a flea collar and a black regular collar but no tags. He is very sweet, quiet but very excitable, we think he's still a puppy or at least relatively young. His paws and mouth were dirty but he seems perfectly healthy and he looks like he's been recently groomed.
Text/Call : (502) 797-6123 if email doesnt respond immediately
Do you want more visits to your site?
I succeeded and it works with this https://zeep.ly/RgLhL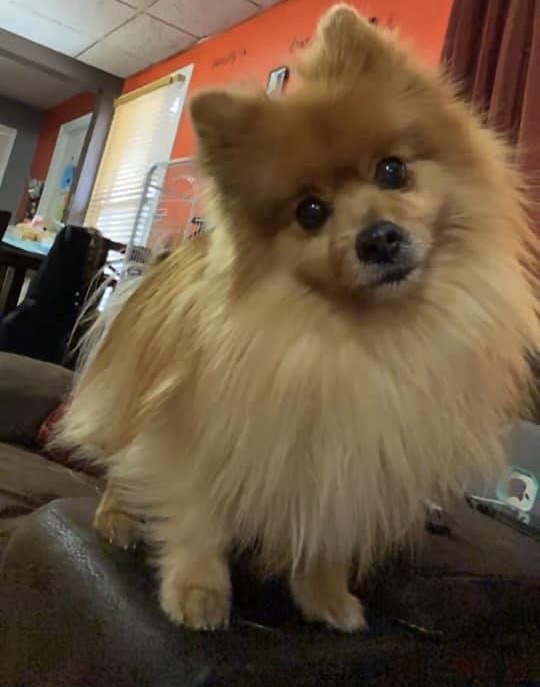 His name is slick. He is 13 years old that has seizures and takes trachea medication. He is hard of hearing. He got out on 7/16/2021 early morning. He was picked up by someone. Please if you see or have him bring him back home.
Contact me at 502-432-9495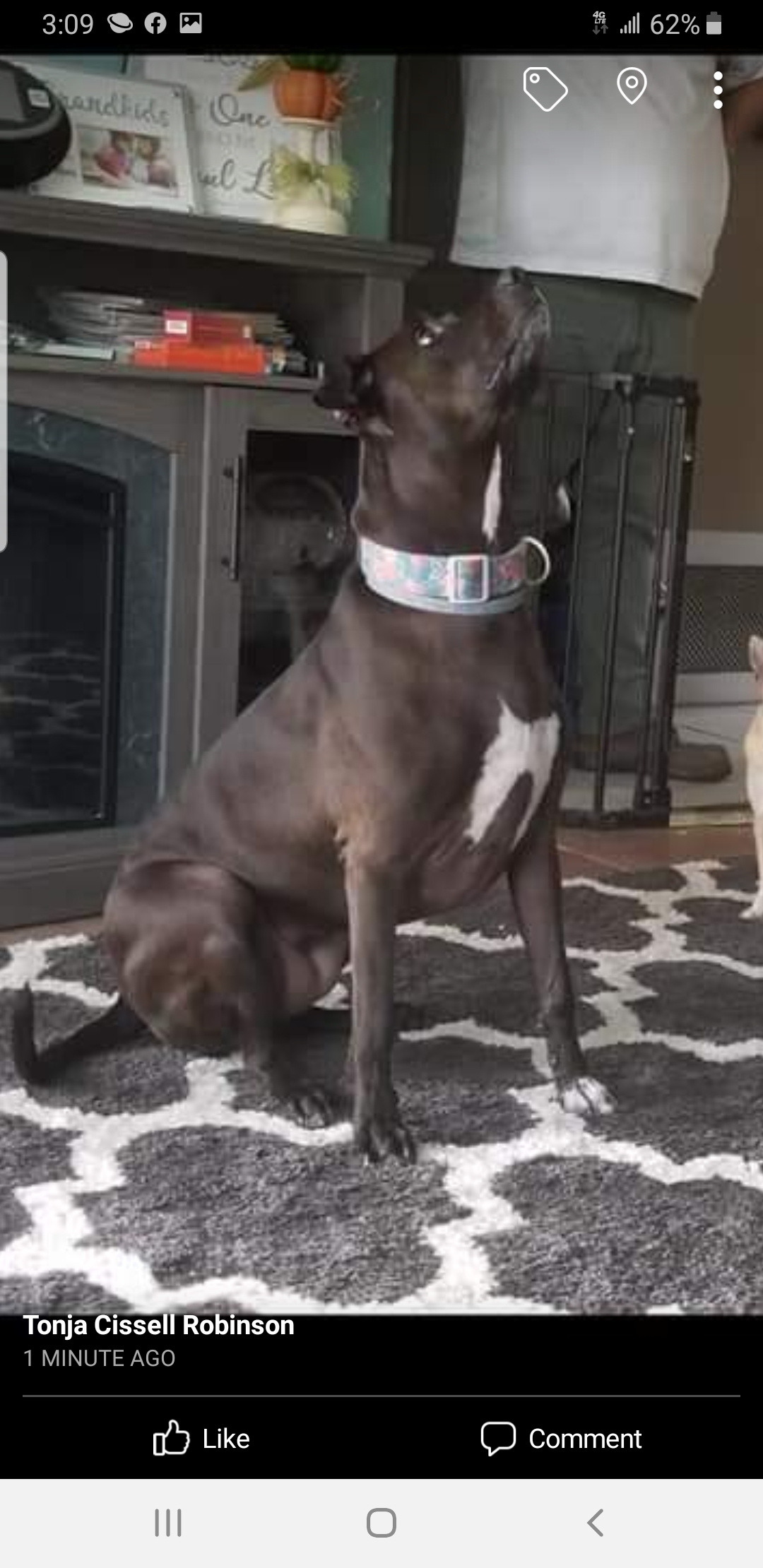 Marley is a 4 year old lab/pit mix. She is Black with white on her chest & a few White spots on her paws. She has a faded flowery collar. She did not have her tags on her collar but she is chipped. She's missing from the Hillview area since July 10. Please contact Shane @ 502-418-4879 or Tonja @ 502 471-1548
Bane is a American Bully his color is a tri red with white on his chest and toes and brindle on his legs and some on his chest and he loves all children and likes some adults please help find him there is a nice reward out for him please contact me at 502-291-5714
Bane is a American Bully his color is a tri red with white on his chest and toes and brindle on his legs and some on his chest and he loves all children and likes some adults please help find him there is a nice reward out for him please contact me at 502-291-5714
Bane is a American Bully his color is a tri red with white on his chest and toes and brindle on his legs and some on his chest and he loves all children and likes some adults please help find him there is a nice reward out for him please contact me at 502-291-5714
Hello
YOU NEED QUALITY VISITORS FOR YOUR: louisvillelostandfound.com ?
We Provide Website Traffic 100% safe for your site, from Search Engines or Social Media Sites from any country you want.
With this traffic, you can boost ranking in SERP, SEO, profit from CPM
CLAIM YOUR 24 HOURS FREE TEST HERE=> ventfara@mail.com
Thanks, Jolie Lennon
Hello
YOU NEED HELP TO BUILD SEO BACKLINKS FOR: louisvillelostandfound.com ?
WE SELL HIGH-QUALITY DOFOLLOW POWERFUL BACKLINKS WITH HIGH DOMAIN AUTHORITY, PA, TF, CF…
► Rank Higher In Google (google backlinks, DoFollow backlinks, SEO DoFollow backlinks)
► Rank Higher Video in Youtube & Google (youtube backlinks, video backlinks, video embedded)
► Rank Higher GMB In Google Maps (Google maps backlinks, GMB maps backlinks, GMB embedded, NAP embedded)
► Rank Higher Images In Google (google images backlinks, google backlinks)
You Can Increase Traffic to your websites which will lead to a higher number of customers and much more sales for you.
If You Are Interested, I'm waiting for your response here => seosubmitter@mail.com
Thanks, Mel Hust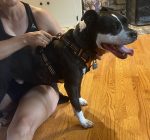 Found 6/21 at 6 a.m. in Beckley Woods neighborhood. Small, unaltered male pitbull. He is black/brindle with white markings on his face, neck, and paws. He is very friendly and good with other dogs.