Pit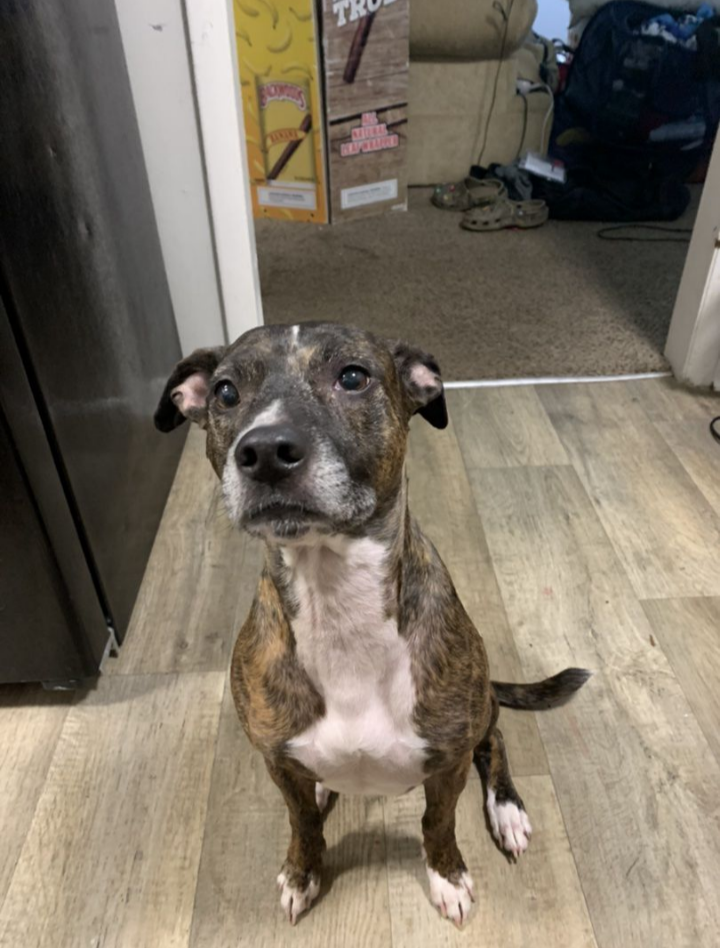 7yr old, 30lb, female brindle pit mix went missing on 6/24/2022. $350 REWARD for her immediate and safe return.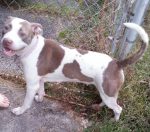 Please spread the word so we can find this pet's family! FOUND on October 11, 2019 in Shively, KY 40216 near Burrell Dr & Thistledawn Dr Shively, KY 40216
Description: Super friendly pit, white with brown spots. Pink collar with silver hearts, no tags. Looks like she's had babies, not sure how recently.
Do you have information? Contact finder here: https://www.pawboost.com/p/5800001