old henry road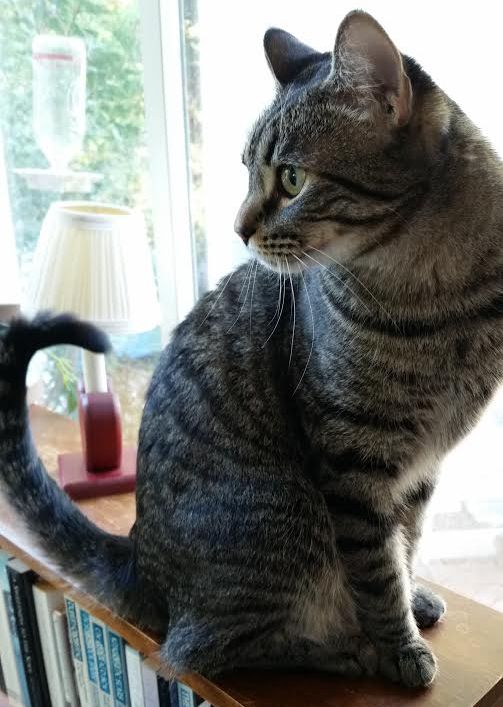 MISSING CAT
Boas (Bo) went missing this morning when he darted out the door around 6am. He was last seen around Old Henry Road in the Middletown/Louisville area.
He is a brown, male Mackerel tabby around 2 1/2 years old. He often walks around and sits with his tail hooked over his back (pictured). We're worried sick – especially my mother-in-law and Bo's twin brother, Sam. If anyone finds him or even SEES him, please call (502-254-5432).
If you should find him and he is in less than perfect health, please take him to the vet. We will HAPPILY pay for any necessary expenses, including any gas it took to get him there. He is MICROCHIPPED but is not wearing a collar.