brown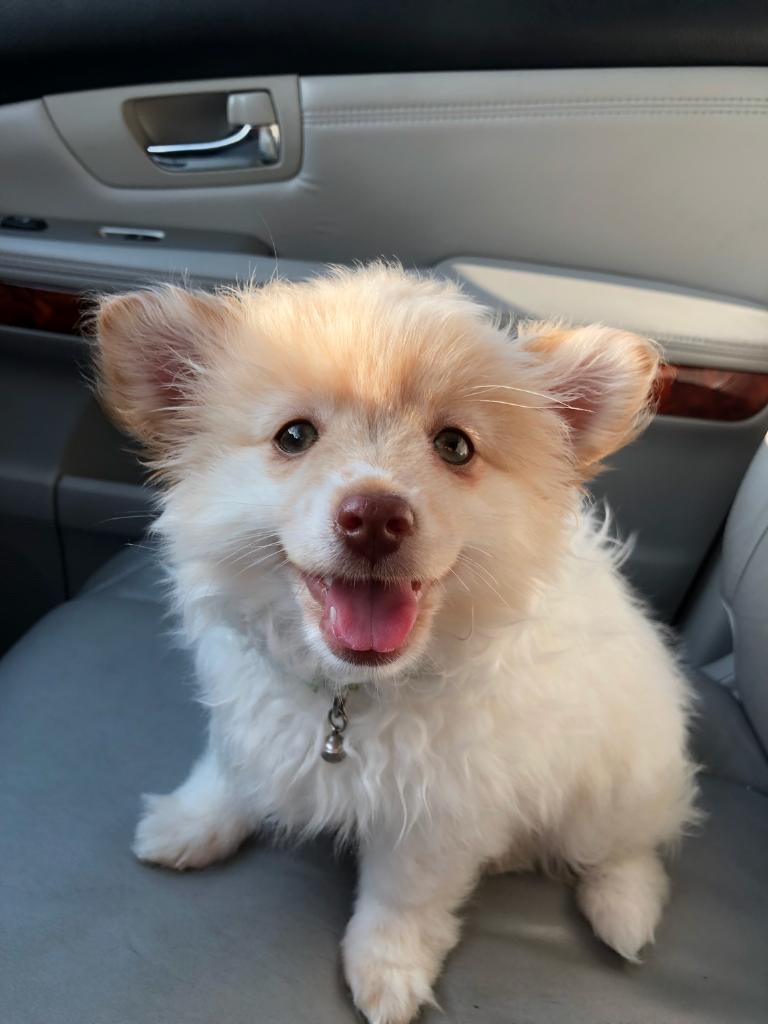 Lost our little 3 month old puppy this morning, 8/25/18.
-He is white with brown spots, mostly around the face.
-Pomeranian mix puppy.
-Small green-gray eyes and brown nose.
-Fluffy, short-haired with medium length all-white bushy tail.
-Brown on backside, white on frontside pointed ears.
-Had on a breakaway cat collar with kiwi fruit design, silver bell, and bowtie.
-Responds to Theo.
If found, please email!!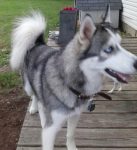 Two lost Siberian huskies since Sunday night. Bigger dog is 2-year-old male. He is red and white with blue eyes and weighs about 60lbs. Smaller dog is 5-year-old male. He is grey and white with blue eyes and weighs about 40lbs. Both dogs have IDs on red nylon collars for underground dog fence. Bigger dog had on muzzle when he went missing as he gets into dangerous items in the garage when they are inside on cold nights. Both dogs are friendly. Please contact me with any information at any time!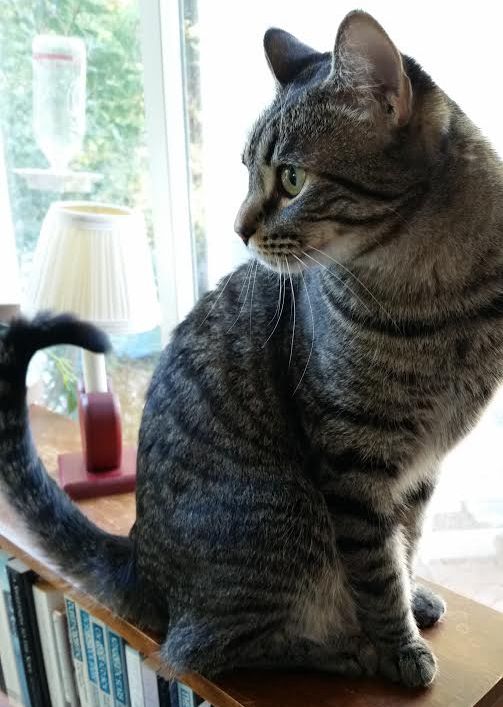 MISSING CAT
Boas (Bo) went missing this morning when he darted out the door around 6am. He was last seen around Old Henry Road in the Middletown/Louisville area.
He is a brown, male Mackerel tabby around 2 1/2 years old. He often walks around and sits with his tail hooked over his back (pictured). We're worried sick – especially my mother-in-law and Bo's twin brother, Sam. If anyone finds him or even SEES him, please call (502-254-5432).
If you should find him and he is in less than perfect health, please take him to the vet. We will HAPPILY pay for any necessary expenses, including any gas it took to get him there. He is MICROCHIPPED but is not wearing a collar.
I lost a brown wallet with over 300 dollars cash on the 71 TARC bus. Reward if found.
If found, please contact 502-457-4132