Found this light smokey gray, orange and white tortie kitten and her orange and white tabby sister. Both about 3lbs, freshly bathed, wearing rubber flea collars. Quite chatty and hungry.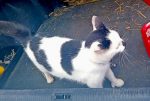 Her name is Chicken and she's got thumbs on her front feet. She's a black and white kitty with a light purple collar and had been missing since 12/18 from Northwood Dr. and Ridgeview Ave. near St. Regis Park. Desperate to get her back before the cold snap!!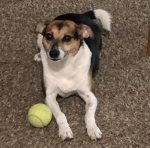 Los my pet ! His name is califa last seen December 6th around 1 pm between breckenbrige ln and Warner ave near shellbyville ave . He got out from mallard crossing apartments in st Matthews.Tex or call 612-760-0828
His name is califa ! Last seen breckenbrige Ln and Warner ave . December 6 at 1 :12 pm . We still looking we are not given up until we find him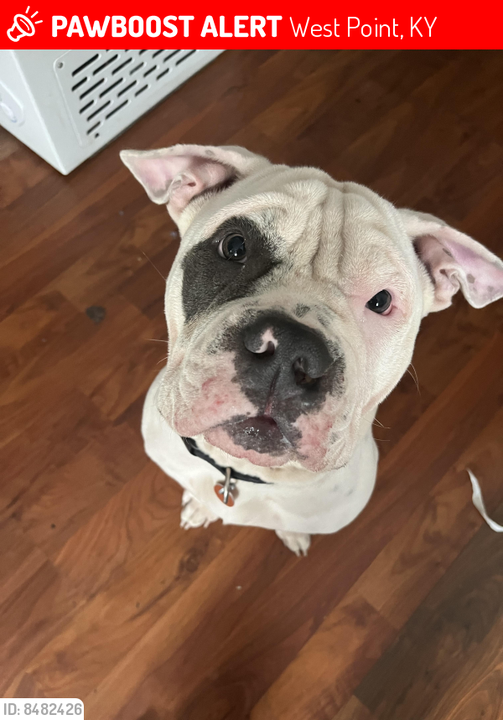 solid white black patch on right eye has a spot on back and all around hind
end as well as on his tail. Tail has a slight bend in the upper to mid section
of his tail. smooth coat mix breed known as a pocket bully would be a
mixture close to an American bulldog and bulldog. Last seen wearing a
black nylon collar with vet tags, not chipped and unaltered. please help us
bring our baby home!
Hi all, just wanted to drop a note to let you all know that Jo was found! Somehow she made her way to Brown Park (a 20 minute drive from where she was last seen). Our best guess is that she hid in someone's truck and was either dumped or jumped out on her own, but luckily she found someone very kind and followed them to their car. Thank you for all your help searching for her and for your kind words. It's greatly appreciated.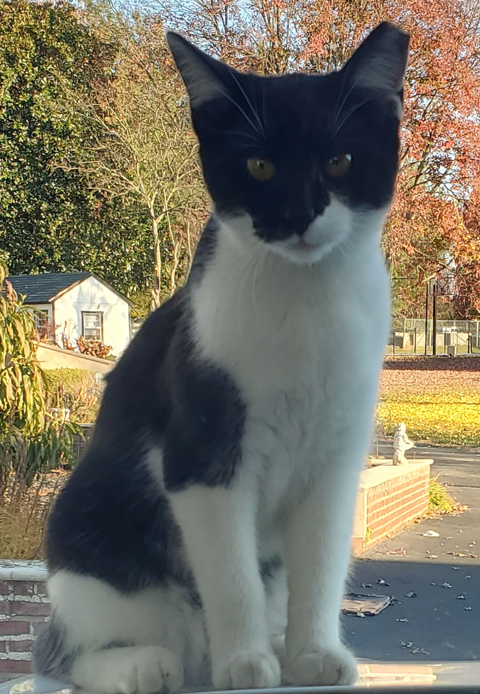 Our sweet cat Jo has been missing since 11-30-22. While she's normally an outdoor cat (she is a barn cat), she has never spent a night away from home or outside at night since we adopted her. She is a little shy, but really the best, and we all miss her very much — especially her sister who is a little lost without her.
Went missing in Prospect, KY, around the Wolf Pen Branch Road/Spring Farm Road intersection. If you have seen her, please let us know!
2 male pits found Smyrna Road / Cooper Chapel area. Very friendly, playful and sweet. I have them in my fenced back yard with access to the garage for the warmth and a dry night. Call with questions…. 727.698.4053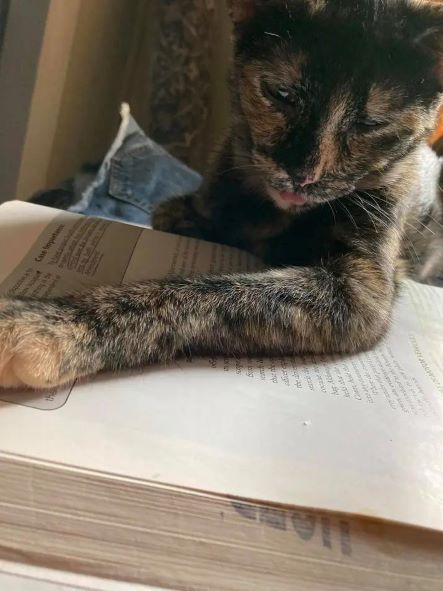 Date: I have been lost since 2022-11-10.
Details: Allie is a spayed, 2-year old Brindle/Tortoiseshell domestic shorthair whom is typically very vocal when responding to her name. She also will come when called by "Allie Cat" and "Nibbles." While Allie did frequently venture in and out of her home with her sisters and brother, she would never stay gone more than a few hours at a time. Therefore, it is quite concerning that she has been away for so long and no one has seen her. We have lived in the area for approximately 3 years and are planning on moving to another county shortly. We do not want to move without Allie and miss her dearly. There is a reward for anyone who returns her to us safely or provides information that leads to her return home safely.
Location Lost: 29th and Bank Street Louisville, KY